Halaman
1
dari
1
•
Share
•
Moderator





Jumlah posting

: 36


Points

: 62


Reputation

: 0


Join date

: 04.09.11


Age

: 23


Lokasi

: Jakarta Pusat



Jadwal manggung Linkin park


A Thousand Horizons
EVENT DETAILS
Time: September 9, 2011 from 4pm to 10pm
Location: NicoFarre
City/Town: Tokyo, Japan
Event Type: art, show
Organized By: Linkin Park
Latest Activity: 12 hours ago
EVENT DESCRIPTION
**http://linkinpark.spinshop.com/details/97583?aId=2773&cId=10154350&highlightColor=%23c9c9c9&offer_name=athousandhorizons&theme=black&wId=97583 <=== get your ticket here**
We're excited to announce "A Thousand Horizons," a unique charity art show created to honor the victims of the earthquake and tsunami in Japan. The event will take place on Friday, September 9th at NicoFarre in Tokyo. We're inviting fans from all over the world to take part in this event. Not only will this experience be webcast live via NicoNico Douga, but we're asking fans to submit videos and photos online to be included in the show. For more information on this event and to submit your content, visit AThousandHorizons.com.
LP Underground members are exclusively invited to attend the "A Thousand Horizons" event on Friday, September 9th as the kick off to the International LPU Summit in Tokyo. The Summit will continue on September 11th at Makuhari Messe before our show that night where fans will have the opportunity to participate in activities including backstage tours, walking across our stage, classes with our road crew, auctions, raffles, and more. Visit
http://lpunderground.com/summit-tokyo
to find out more and reserve your Summit pass today.
Chiba, Japan
EVENT DETAILS
Time: September 10, 2011 from 8pm to 11pm
Location: Makuhari Messe
City/Town: Chiba, Japan
Event Type: tour
Organized By: Linkin Park
Latest Activity: on Sunday
EVENT DESCRIPTION
Tickets:
http://eplus.jp/linkin
**LPU members can RSVP for meet & greets ==>
http://lpu.linkinpark.com/meetandgreets/**
Moderator





Jumlah posting

: 36


Points

: 62


Reputation

: 0


Join date

: 04.09.11


Age

: 23


Lokasi

: Jakarta Pusat



apabila anda ingin bergabung dengan official resmi linkin park...
ini link nya
http://www.linkinpark.com




Moderator





Jumlah posting

: 36


Points

: 62


Reputation

: 0


Join date

: 04.09.11


Age

: 23


Lokasi

: Jakarta Pusat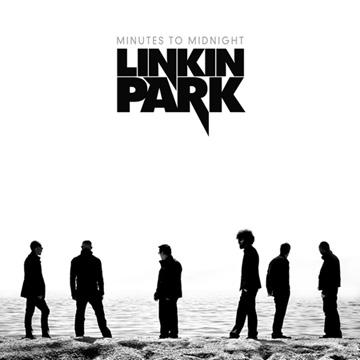 Linkin Park adalah grup musik beraliran nu metal dan rock alternatif yang berasal dari Aguora Hills, California, di Amerika Serikat. Mereka sempat beberapa kali berganti nama, antara lain Xero, Hybrid Theory, 0818, hingga nama Linkin Park sampai sekarang. Nama "Linkin Park" sendiri merupakan plesetan dari nama sebuah taman di Los Angeles, Lincoln Park.
Sebelum Chester Bennington menjadi vokalis Linkin Park, Mark Wakefield lebih dulu menjadi vokalisnya. Namun, ia keluar dari Linkin Park untuk menjari proyek lain (menjadi manajer grup band Taproot)– saat itu menggunakan nama Hybrid Theory – untuk menjadi manajer grup musik Taproot. Bassis Dave Farrell alias "Phoenix" juga pernah keluar sebentar dari Linkin Park untuk mengikuti tur bersama band lamanya, Tasty Snax. Sedangkan 4 personil lainnya – Brad Delson, Mike Shinoda, Joe Hahn, dan Rob Bourdon – selalu bertahan di Linkin Park sejak awal pembentukannya.
Linkin Park telah merilis 4 album studio, yaitu Hybrid Theory, Meteora, Minutes to Midnight, dan A Thousand Suns. Linkin Park juga merilis album Live in Texas, Reanimation, dan Collision Course, serta Hybrid Theory EP. Linkin Park sukses dalam memopulerkan lagu-lagunya seperti Crawling, In the End, Numb, Somewhere I Belong, dan What I've Done. Secara total, album-album Linkin Park telah terjual sebanyak 50 juta keping.
Moderator





Jumlah posting

: 36


Points

: 62


Reputation

: 0


Join date

: 04.09.11


Age

: 23


Lokasi

: Jakarta Pusat





kabar Linkin Park di Chiba , Japan akan di buka oleh band korea yang baru saja di tarik oleh perusahaan rekaman jepang ternama yaitu "CNBLUE"
Super Member





Jumlah posting

: 15


Points

: 24


Reputation

: 0


Join date

: 05.09.11



saya dapat informasi kalau jumlah penonton yang hadir di tour Linkin park, berikut isinya :
Spoiler:

Hari Ini

Yokokama, Japan

Hari ini 18:00

67 tamu

Besok

Nagoya, Japan

Besok, 18:00

16 tamu

Minggu Ini

Osaka, Japan

Jumat 18:00

15 tamu

Bulan Ini

Taipei, Taiwan

19 September jam 20:00

662 tamu

Jakarta, Indonesia

21 September jam 19:00

970 tamu

Bangkok, Thailand

23 September jam 20:00

257 tamu

Singapore

25 September jam 22:30

176 tamu

Oktober

Pensacola, FL

16 Oktober jam 20:00

28 tamu

perubahan penonton dapat berubah sewaktu waktu...

thank's
Moderator





Jumlah posting

: 36


Points

: 62


Reputation

: 0


Join date

: 04.09.11


Age

: 23


Lokasi

: Jakarta Pusat



linkin park said :

Kita pernah datang ke Indonesia tahun 2004 dan kita sangat menantikan untuk konser kembali di Indonesia. Ayo gabung dengan kami tanggal 21 September 2011 di Stadion Utama GBK.

-----

We haven't been to Indonesia since 2004 so we're really excited to come back. Please join us on September 21st at Stadion Utama GBK.

https://www.youtube.com/watch?v=bk0648yhRSU

BUY TICKETS HERE
© Linkin Park

Customer Support | Privacy Policy | Terms of Service

Please do not reply to this email.
This is an outbound e-mail only and replies will not be responded to or reviewed.

You may unsubscribe from the Linkin Park email list at any time.
This email was sent with the Topspin Platform by Linkin Park.
1538 20th Street, Santa Monica CA 90404

Moderator





Jumlah posting

: 36


Points

: 62


Reputation

: 0


Join date

: 04.09.11


Age

: 23


Lokasi

: Jakarta Pusat



---
Permissions in this forum:
Anda
tidak dapat
menjawab topik